Welcome to another
IWSG
blog post. Last month I talked about how excited I was to have completed the first draft of my second book. A feat I doubted I'd be able to accomplish for a long time. Now it's done. I've had critique partners read over it, made a few edits, and now it's off to the editor. Thanks for taking it on Chrys.
Just like I've paid for professional editing. I've also paid to have a very pretty cover made. I know there are things that have to be outsourced and those were the two biggies. However as I prepare to tackle edits when Chrys is done with my manuscript, I must also think about how to do marketing. Even trying to come up with the best way to handle my cover reveal has been a struggle.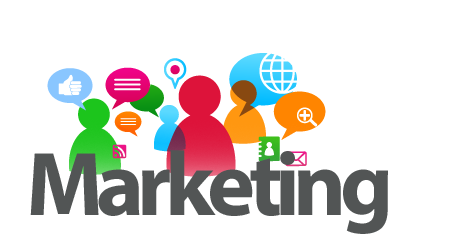 Marketing is a 9-letter dirty word to me. The entire idea of it scares me. Everywhere you look, people are always willing to tell you the dos and don'ts of how to market your book.
I realize that I have engaged more on social media and started making real connections, yet the idea of saying 'hey I have a book out soon' makes me feel icky. It shouldn't, because selling my books is part of the job, but it does.
I honestly have no clue where to begin.
In a sea of so many books, and options how are you seen? When I released my first book, I did very little in the marketing department. I paid for a blog tour, did a Goodreads giveaway, and participated in this cover wars thing. That was it.
However, just like I want to improve my writing, I need to improve all aspects of the business since I'm an Indie author and I know it all falls on my shoulders.
On Twitter you see those PR companies that offer up services. I think about them, but then I worry, what if it's some scam? How can I guarantee a return on my money? The list of why not can go on. I know I can't do it all on my own. I'm not that savvy and I don't want to feel like a 'bother' to the people that have followed me on social media. Yes, I know that sounds crazy, but it's really how I feel. Then there is the cost factor. Some of those companies are more affordable than others, so there are some within my budget, but then I worry still, are they really just as good as the others?
I'm a pantser with my writing, and it would seem I am also a pantser when it comes to a marketing 'plan'. It has to be done, otherwise how will people know my book is out there. I understand that, but it doesn't make the idea of it any more appealing.
So how do you handle the marketing of your own books?
Thanks for stopping by
~Meka
This month's optional question:
Have you ever surprised yourself with your writing? For example, by trying a new genre you didn't think you'd be comfortable in?
~The answer to this question is yes. I'm a romance author and with that goes certain scenes. I'm not a fade to black kinda gal, so things are front and center during the 'action'. That being said I angle for more of a romantic, emotional connection during those times instead of just the down and dirty of the act. Little secret, those scenes are sometimes the hardest for me to write.
Well, two of my CPs that read Not Broken apparently thought those parts were the bees-knees and with a little peer pressure have encouraged me to try my hand at erotica. That is not a genre I ever thought about going into because it is more about the nitty-gritty and not as much about the relationship. That means more scenes required than I would put in my other stories. I didn't see my writing of those parts as anything spectacular, but I am trying it out for fun anyway and sharing it with the group of CPs.
The awesome co-hosts today are
Tyrean Martinson, Tara Tyler, Raimey Gallant,
and
Beverly Stowe McClure!
The Insecure Writer's Support Group's purpose is to share and encourage. Writers can express doubts and concerns without fear of appearing foolish or weak. Those who have been through the fire can offer assistance and guidance. It's a safe haven for insecure writers of all kinds!